LA CURVA DI LESMO
is the new project by Stefano Agnini (La Coscienza Di Zeno) and Fabio Zuffanti (Finisterre, Höstsonaten, La Maschera Di Cera, etc...) between Italian prog, vintage electronica, folk, soundtracks and other.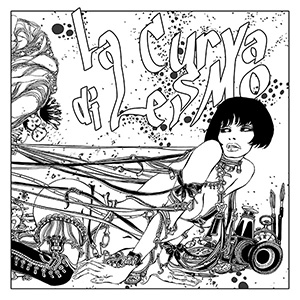 The artwork is dedicated to Valentina by Guido Crepax, a tribute to the character that inspired the name of the project.
The album is composed of three long tracks (respectively of 9, 17 and 26 minutes) embellished with a large number of prestigious guests including Beatrice Antolini, Max Manfredi, Jenny Sorrenti, Claudio Milano, Jutta Taylor Nienhaus and many others.
The album "La curva Di Lesmo" is coming out on Oct. 15, 2015 on AMS Records.
Available on CD gatefold vinyl-replica and LP gatefold white vinyl with poster. All autographed by Fabio Zuffanti.
Buy it here: http://fabiozuffanti.bandcamp.com/album/la-curva-di-lesmo
NOTE THAT SHIPMENTS WILL START IN OCTOBER 25 (for the CDs) AND OCTOBER 30 (for the LPs)
Carlo Carnevali
webmaster@zuffantiprojects.com
www.zuffantiprojects.com
www.fabiozuffanti.com